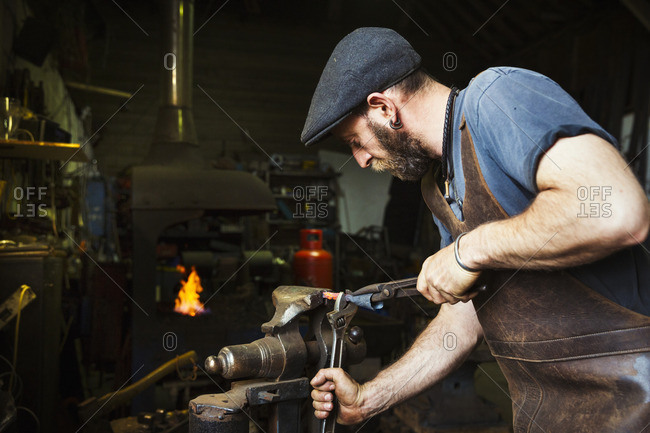 A blacksmith in a leather apron bends a cone of red hot metal in a vice using a wrench and a pair of tongs.
[ + ]
[ - ]
ID

: 492434
Model release on file
This image may be available to license for exclusive use. Please contact us for pricing.