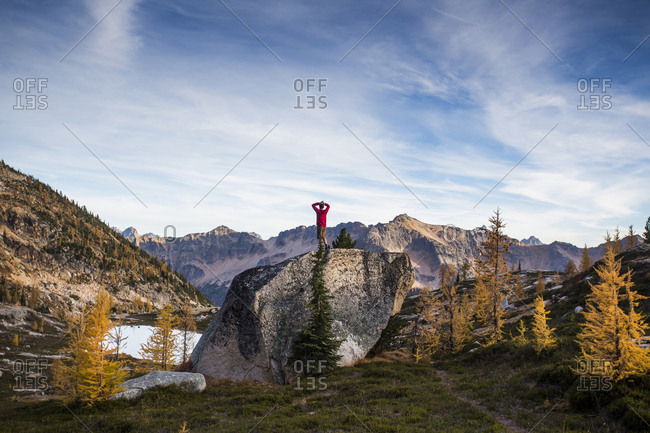 A climber stands on top of a rock alongside the colorful larch trees and steep mountains of the Cascades in the Pasayten Wilderness in Washington.
[ + ]
[ - ]
ID

: 831753
Model release on file
This image may be available to license for exclusive use. Please contact us for pricing.