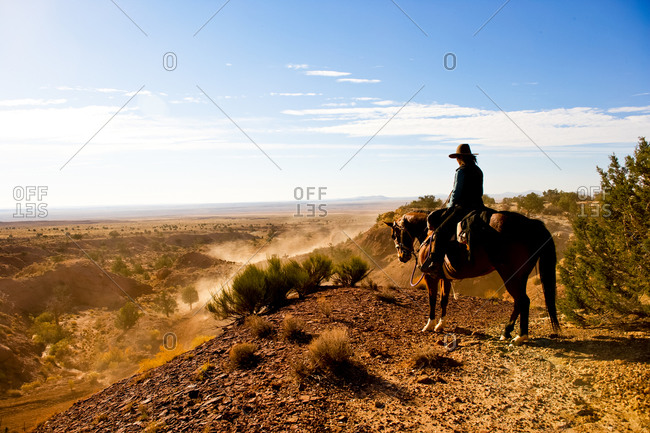 A lone cowboy stands watch as a separate team of cattle wrestlers move the heard of cows down a dusty Arizona desert trail.
[ + ]
[ - ]
ID

: 17689
Model release on file
This image may be available to license for exclusive use. Please contact us for pricing.