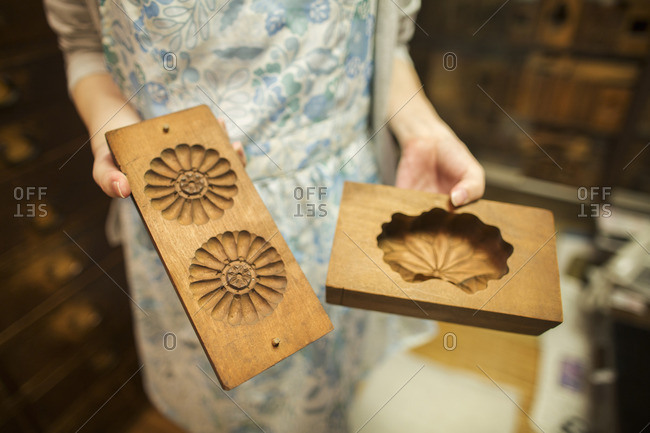 A small artisan producer of specialist treats, sweets called wagashi. A woman holding shaped wooden moulds used in the production of sweets.
[ + ]
[ - ]
ID

: 493048
Model release on file
This image may be available to license for exclusive use. Please contact us for pricing.