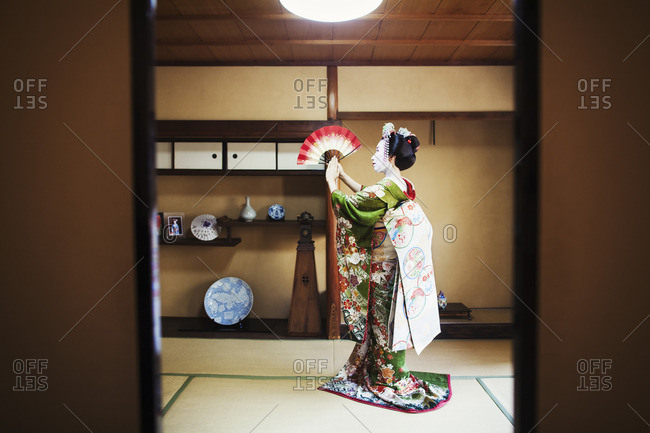 A woman dressed in the traditional geisha style, wearing a kimono and obi holding an open fan up, her kimono arranged on the floor.
[ + ]
[ - ]
ID

: 492957
Model release on file
This image may be available to license for exclusive use. Please contact us for pricing.