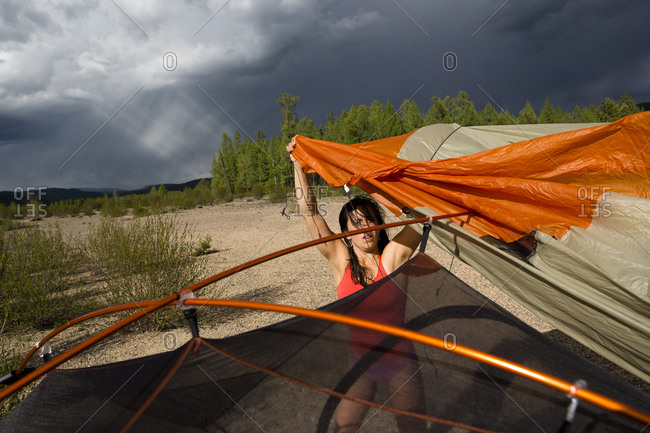 A woman sets up the tent as a monsoonal storm approaches camp on the shore of the Onon River in northern Mongolia.
[ + ]
[ - ]
ID

: 171647
Model release on file
This image may be available to license for exclusive use. Please contact us for pricing.