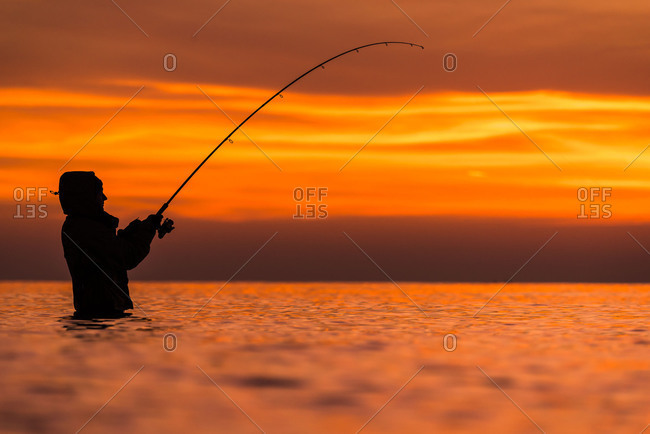 Angler rolls a sea trout during sundown. For fishing she stands with a chest wader in the cold water of the sea. By the low perspective is in the foreground a blur.
[ + ]
[ - ]
ID

: 757341
Model release on file
This image may be available to license for exclusive use. Please contact us for pricing.