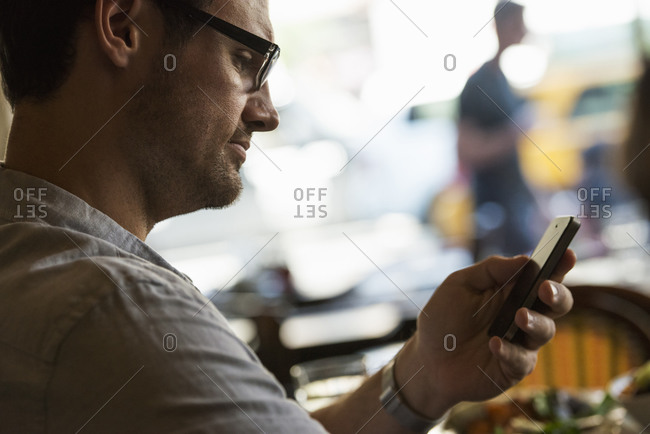 Business on the go. A man sitting at a cafe table, using his mobile phone. Looking down at the screen.
[ + ]
[ - ]
ID

: 81586

Tim Robbins

/ Mint Images
Model release on file
This image may be available to license for exclusive use. Please contact us for pricing.