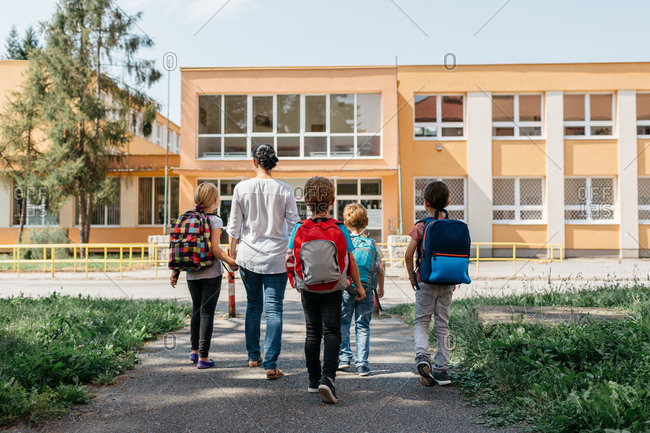 Children on the way to school with an adult supervision. Rear view of a group of children walking to school accompanied by a parent volunteer.
[ + ]
[ - ]
ID

: 686688
Model release on file
This image may be available to license for exclusive use. Please contact us for pricing.