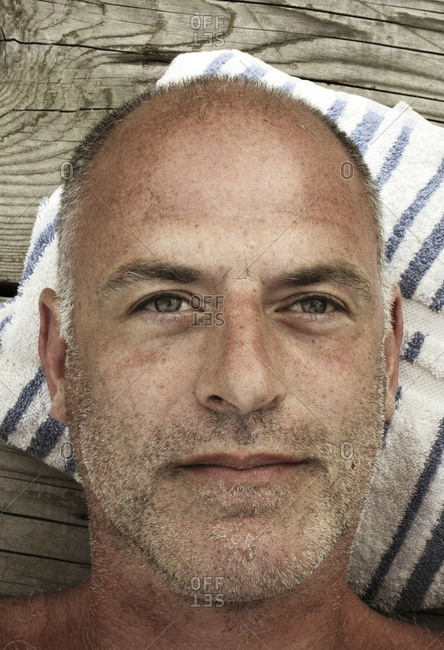 Close up portrait of bald, gray haired man resting his head on striped white and blue pillow on dock seen from above.
[ + ]
[ - ]
ID

: 10067
Model release on file
This image may be available to license for exclusive use. Please contact us for pricing.