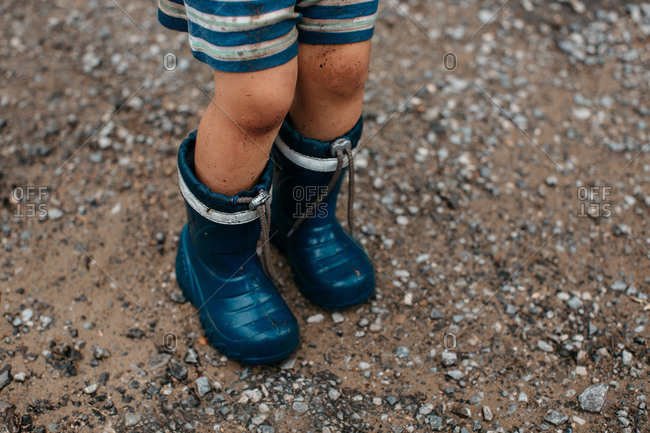 Cropped image of a child in rubber rain boots covered in dirt and mud. Close up of dirty bare legs of a toddler boy wearing wellington boots.
[ + ]
[ - ]
ID

: 716961
Model release on file
This image may be available to license for exclusive use. Please contact us for pricing.