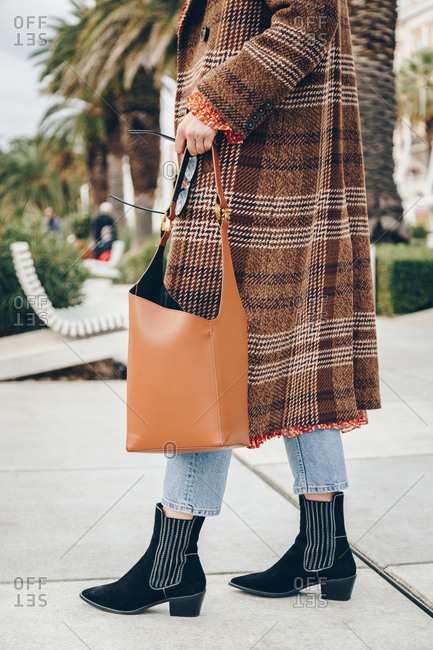 Fashion blogger outfit details. Fashionable woman wearing checked oversized coat, red dot dress, regular blue jeans, hobo bag, sunglasses and black suede ankle boots. Mediterranean city surrounding.
[ + ]
[ - ]
ID

: 791719
Model release on file
This image may be available to license for exclusive use. Please contact us for pricing.