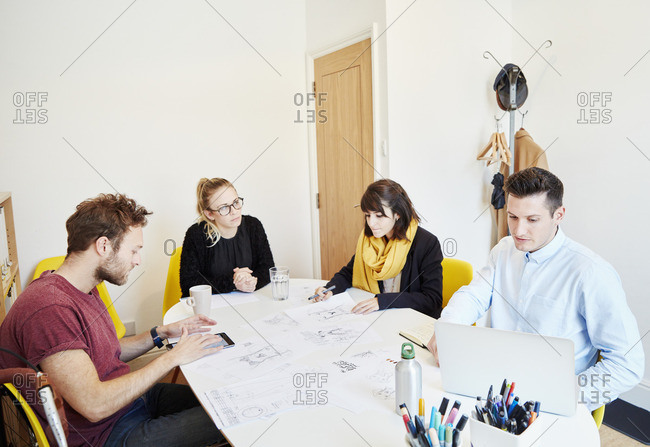 Four people at a business meeting around a table spread with papers, one man using a tablet and one on a laptop.
[ + ]
[ - ]
ID

: 492567
Model release on file
This image may be available to license for exclusive use. Please contact us for pricing.