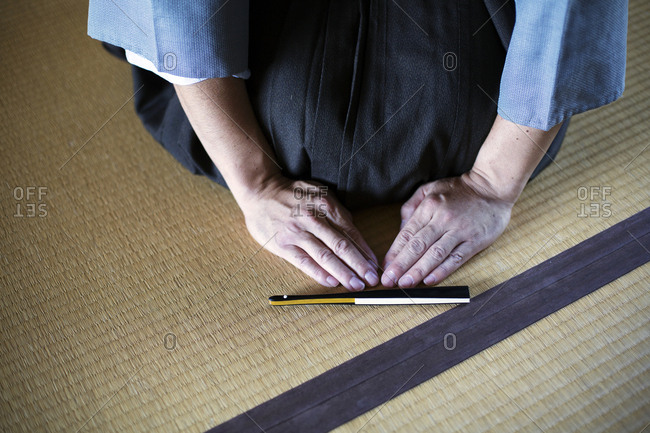 High angle close up of Japanese man kneeling on tatami mat in front of Sensu fan during a tea ceremony, used as a greeting.
[ + ]
[ - ]
ID

: 763627
Model release on file
This image may be available to license for exclusive use. Please contact us for pricing.