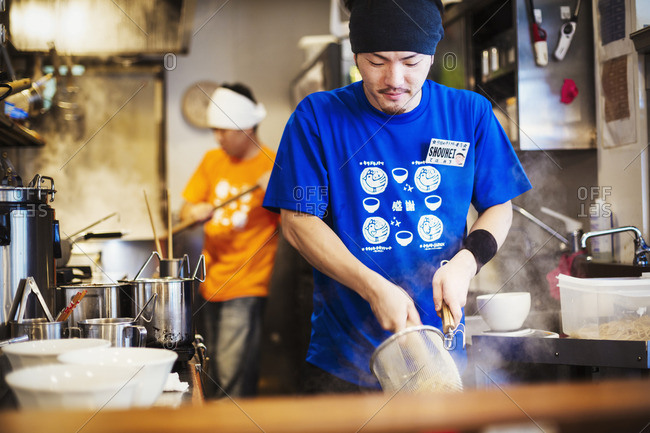 Japan - July 25, 2016: A ramen noodle shop kitchen. A chef preparing bowls of ramen noodles in broth, a speciality and fast food dish.
[ + ]
[ - ]
ID

: 492876
Editorial use only
Model release on file
This image may be available to license for exclusive use. Please contact us for pricing.