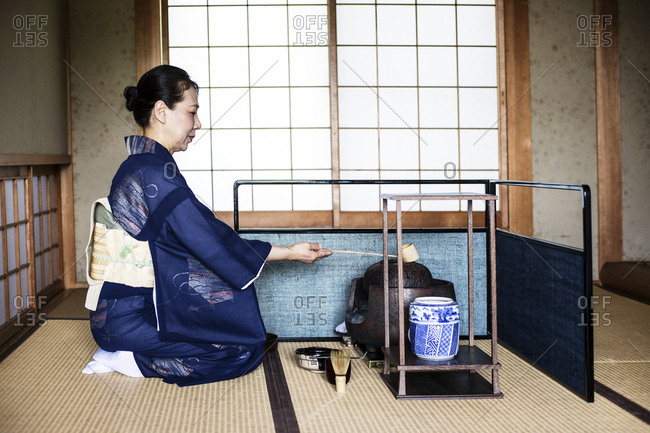 Japanese woman wearing traditional bright blue kimono with cream coloured obi kneeling on floor, using a Hishaku, a bamboo ladle, during a tea ceremony.
[ + ]
[ - ]
ID

: 763623
Model release on file
This image may be available to license for exclusive use. Please contact us for pricing.