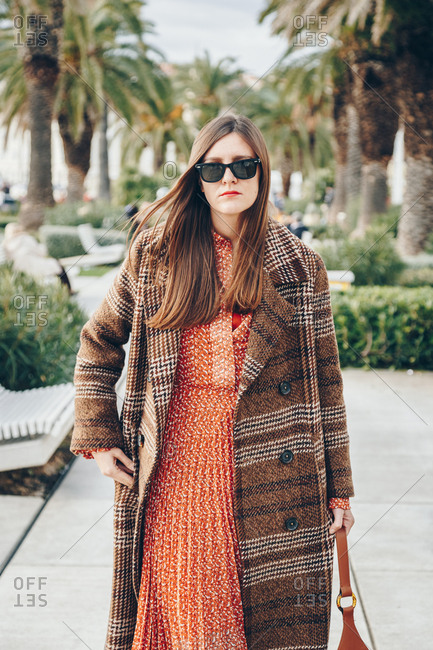 Portrait of attractive young stylish woman wearing plaid overcoat and red dot dress beneath it, posing with sunglasses on a beautiful seaside promenade lined by palm trees. City of Split, Croatia.
[ + ]
[ - ]
ID

: 791713
Model release on file
This image may be available to license for exclusive use. Please contact us for pricing.