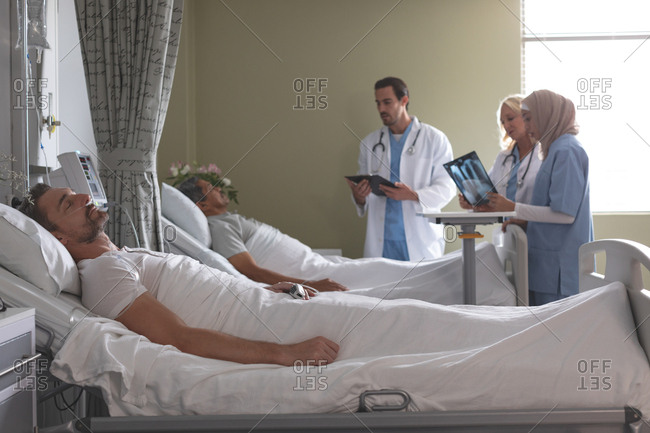 Side view of diverse doctors interacting with mixed-race male patient while Caucasian male patient sleeping in bed next to them in the ward at hospital.
[ + ]
[ - ]
ID

: 827050
Model release on file
This image may be available to license for exclusive use. Please contact us for pricing.