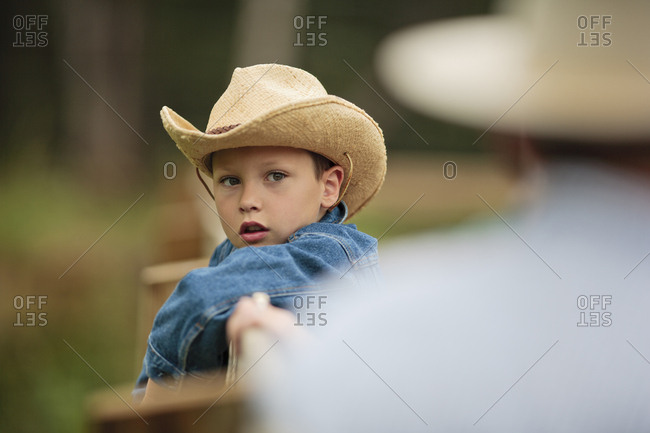 Young boy wearing a cowboy hat leans on the fence at a ranch and listens to his father tell him about the horses.
[ + ]
[ - ]
ID

: 784272
Model release on file
This image may be available to license for exclusive use. Please contact us for pricing.